Belladonna Baggins (born Belladonna Took) was a Hobbit of the Shire, the daughter of the Old Took, wife of Bungo Baggins, and the mother of Bilbo Baggins.
Biography
Edit
Early life
Edit
Belladonna was born in TA 2852 to the Took family as one of the three daughters of the Old Took. She married Bungo Baggins, who built a spacious hole for her (partly with her money), which it would become the residence of the Baggins family, and in TA 2890, her son and only child Bilbo was born. Belladonna had not only raised him, but also tried to control his adventurous and mischievous behavior, though it may be likely that she did not approve his actions of trailing mud and bringing home twigs.
During her life she would own a glory box, some doilies, and a pottery set made from the West Farthing.
Old Took's 104th birthday party
Edit
In TA 2894, Belladonna and Bilbo attended the Old Took's 104th birthday party and watched Gandalf's fireworks. When her son was hitting the Wizard playfully with his toy sword, Belladonna rushed to Bilbo to stop and took away his toy though greeted Gandalf as an old friend.
Death and legacy
Edit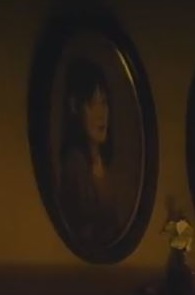 Belladonna died in TA 2934, shortly after her husband Bungo, and her son Bilbo had inherited Bag End after their deaths and owned her belongings (and became very overprotective of them), as well as a portrait of her and Bungo were hung.
In TA 2941, when Thorin and Company visited, Kíli had wiped his boot on her glory box, Bofur had used one of her doilies as a napkin, and her pottery had been thrown to the table by the Dwarves, organized without harm during their song, That's What Bilbo Baggins Hates.
Behind the Scenes
Edit

Appearances
Edit
Community content is available under
CC-BY-SA
unless otherwise noted.